Details
Dover Flooring Blog
September 11th, 2015
Are Berbers Going Away?
There was a time when Berbers had a large market share in the carpet industry. Probably about 15 to 20 years ago (where does the time go?) lots of people were asking for Berber carpet. Why was this?
Well, for years consumers had been buying "trackless" carpet. This was a variation of the old plush carpets that you really don't see much anymore. Styles come and styles go and consumers were just tired of the same old thing. After all, how many different ways can you construct new carpet? Trackless carpet is called "textured" in the carpet industry. The old plushes that had a smooth, shiny finish that showed every foot print and vacuum mark were becoming passe and consumers were looking for new carpet that wouldn't show everything right after vacuuming.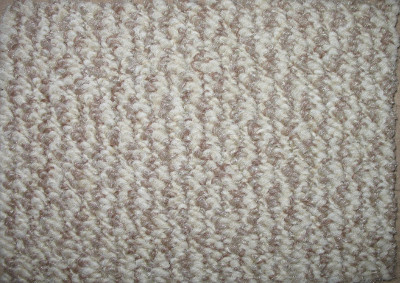 So the carpet mills started making textures (trackless). Friezes became popular. Friezes are textured carpets that are really really textured.
Some people likened them to spaghetti because a heavy frieze could look like spaghetti. They didn't show foot prints or vacuum marks. Consumers loved that.
About this time, the carpet mills started to really market the Berbers. They weren't cut pile like the plushes, twists and friezes. They were different. Berbers were made in a loop construction style. This was a very high wearing style indeed! Carpets that are made in the cut pile style will wear on the tips (where the cut pile is). Because the carpet yarn was cut, then the tips would wear and fray with normal wear and tear. Berbers, on the other hand, didn't have this weakness. The top of the carpet where people walked was now a loop and hence the wear was on a the sides of the yarn, not the tips. The side of carpet yarn is almost impossible to wear through with normal residential traffic. So Berbers were very high wearing.
Also, because of the loop construction, the Berber carpet would be very resilient. As the loops were trod upon, the loop would press down and then bounce back up when walked off. So Berbers were high wearing and resilient. Both good traits.
Some cons to Berber carpets was the fact that carpet seams would show more than on a cut pile carpet and the loops could get caught, pull and run. So why are Berber carpets going the way of the dodo bird? Well, really, I don't know......
Where once I had probably 25% of my carpet samples in the Berber style, now I probably have 5%. People are just not asking for Berbers much these days. As Berber styles get discontinued by the mills, they don't replace them with new Berber styles. So as they get discontinued, my supply of Berber samples just keeps shrinking. Now I have very few and most of them are solid color Berbers. The flecked Berbers are almost gone.
So if you want a Berber carpet, you may want to get it soon as the Berber style is slowly going away.....of course, it'll come back around in 10 years with a slightly different slant. After all, who would have thought that the shag would ever come back, eh? LOL
Details
Dover Flooring Blog
August 23rd, 2015
Prefinished Hardwood Flooring vs Site Finished Hardwood Flooring
Which is better. Prefinished hardwood flooring or site finished hardwood flooring? Well, there are pros and cons to both.

Prefinished hardwood flooring is a wood floor that is finished at the factory. Unfinished hardwood, whether engineered or solid hard wood, will have a urethane finish applied at a finishing facility. This urethane wear layer will be infused with aluminum oxide and UV cured. This system produces a very hard finish that is resistant to scratching and gouging. This type of system will provide the hardest surface for a residential hardwood flooring job.
A site finished hardwood floor will consist of an unfinished solid wood floor of any wood species installed. After installation of the unfinished wood floor, the floor will be sanded down and sealed. After sealing the floor, 2 or more coats of urethane will be applied to finish the floor. One advantage to this type of system is the floor itself will be totally sealed (at least at first it will be). This keeps water from getting between the boards which can cause damage. As time goes by and seasons with varying humidity levels pass, the wood floor itself will expand and contract causing cracks between the individual boards. Now the floor is no longer totally sealed from the top and probably negates the only advantage to this type of wood floor.
Another advantage of a prefinished hardwood flooring product is that the finish is already applied and dry so you can walk all over it once its installed. A site finished product will take days to completely cure and most people will have to stay out of their house during the finishing process. This can be very inconvenient.
Lastly, unlike in the past, prefinished hardwood flooring is more cost effective. It costs less to install a prefinished product than it does to install, sand down and finish an unfinished wood floor. So overall, I would almost always recommend a prefinished wood floor over a site finished wood floor.