Details
New Stainmaster Carpet Style: Beale Street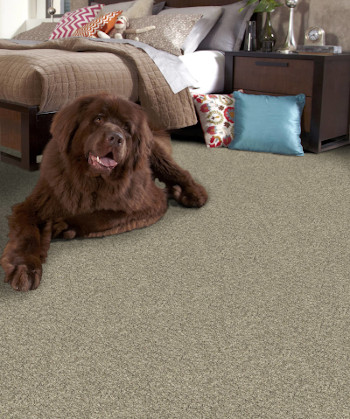 Introducing Beale Street by Phenix, carpet with luster that pairs well with a range of décor. STAINMASTER® carpet is durable, stain and soil resistant, and easy to clean carpet made from 100% SuperiaSD® Solution Dyed BCF Nylon 6,6. Beale Street is available in 16 unique colors, and these products offer a lifetime warranty covering stain, soil, static shock and pet urine stains.
New Carpet Features & Warranties
Manufacturing Defects: 2 Year Limited Warranty
Stain Resistance:
Lifetime Limited
Soil Resistance:
Lifetime Limited
Texture Retention:
20 Year Limited
Abrasive Wear:
20 Year Limited
Carpet Installation
Dover Floor Covering provides high quality carpet installation for any new carpet purchased. This particular style of carpet is difficult to install because it is made with a looped contruction and low profile. Looped carpet woven in a lower profile can show seams more than cut pile carpets woven in a loose, higher pile. Advocate requires a top end carpet installation crew that will install the carpet according to mill standards to minimize showing of seams (and to minimize peaking). Also, this carpet requires seam sealing and power stretching to ensure peak performance. We here at Dover Floor Covering only install new carpet according to mill standards and will not cut corners. That is our promise to our customers. We will install it right!
16 Designer Colors to Choose From!
Beale Street Stainmaster Carpet
Call today for your in home consultation. 248-505-4648
Details
The New Standard 2 rigid core flooring is the perfect flooring for kitchens, laundry rooms, mud rooms, dining rooms, entry ways, basements and more. This flooring has a waterproof core and will resist damage from any water source making it a perfect solution to areas that may get wet!
Residential Warranty: lifetime
Commercial Warranty: 7 years
Thickness: 12 mil
Finish: ceramic bead
Size: 6" x 48" Finish
Indoor Air Quality: Floorscore certified
This flooring uses a floating floor system of installation. This waterproof flooring is designed to transverse uneven flooring so prep is minimal. It can be installed over ceramic tile and other flooring types whereas other types of new flooring can't. A new subfloor is normally not needed for this floor installation.