Blog for Dover Floor Covering
Details

Written by:

Jeff Dean
LVT Rigid Core Flooring
The New Standard 2 rigid core flooring is the perfect flooring for kitchens, laundry rooms, mud rooms, dining rooms, entry ways, basements and more. This flooring has a waterproof core and will resist damage from any water source making it a perfect solution to areas that may get wet!
Residential Warranty: lifetime

Commercial Warranty: 7 years

Thickness: 12 mil

Finish: ceramic bead

Size: 6" x 48" Finish

Indoor Air Quality: Floorscore certified
This flooring uses a floating floor system of installation. This waterproof flooring is designed to transverse uneven flooring so prep is minimal. It can be installed over ceramic tile and other flooring types whereas other types of new flooring can't. A new subfloor is normally not needed for this floor installation.
Call today for your in home consultation.
Details

Written by:

Jeff Dean
Hardwood Flooring Maintenance
Let's talk hardwood flooring and Winter weather. Hardwood flooring is a beautiful addition to any home and is durable and long lasting. With that being said, let's get into proper care for hardwood flooring during the winter months in cold climates.
When the weather turns cold and your home is closed up for the winter (windows closed and furnace is running) the air inside your home will dry out. The drier the air, the less humidity. When the humidity drops, your hardwood flooring will lose moisture. When your hardwood flooring loses moisture is starts to shrink.
When hardwood flooring starts to shrink it will contract, possibly causing gaps that will form between planks.
Low relative humidity in homes is bad for any hardwood flooring. Ideally, the home is humidified during the winter months and de-humidified during the summer months. Hardwood flooring does best when the relative humidity is stable between 45 and 55 degrees. When the home is maintained at 45 to 55 degrees relative humidity, then the hardwood flooring itself will maintain it's intended dimensions and minimize gapping due to expansion and contraction.
Wider planks made with solid hardwood flooring are the most susceptible to changes in humidity levels.
Engineered hardwood flooring, being made with quarter turned plys of wood, are much more dimensionally stable than solid hardwoods so inside humidity levels are not as critical.
The most important thing you can do to maintain your solid hardwood flooring is to keep your relative humidity at 45 degrees or above. Have a whole house humidifier in your home to regulate your humidity levels during winter months. You can also add a single room humidifier in the rooms with hardwood to supplement your whole house humidifier.
If you see gapping in your hardwood flooring or cracking in your finish, low humidity levels will probably be the cause. Keep your humidity levels up during winter months and you will keep your hardwood flooring happy!
Call today for your in home consultation. 248-505-4648
Details

Written by:

Jeff Dean
Just Say Yes to Nylon Carpet!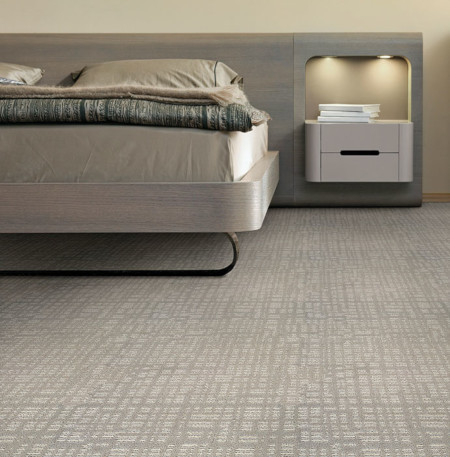 Sticking with the nylon carpet yarn theme let's look at some solution dyed nylon 6,6 products from Dixie Home. If you want the best carpet yarn available (In my humble opinion) then look no further than Dixie Home's Stainmaster solution dyed nylon 6,6 products. I've blogged before about the best carpet yarn and solution dyed nylon won the day. Now a new king of the carpet yarns has emerged! Not only is Dixie Home's nylon carpet solution dyed but it's also nylon 6,6. Why is this better you ask? Well, let me explain. Nylon 6,6 is a harder yarn than normal nylon yarn. It's used in parachutes, car air bags, military applications, nylon ropes etc. Basically wherever the most demanding performance is required. Just think how well this yarn would perform in your living spaces. Harder, better performing carpet yarn. (What if those parachutes didn't open or perform correctly...yikes). Plus it holds a heatset better than normal nylon thereby increasing the texture performance. And compared to polyester, well......there is no comparison. Yes, that's right, I said it. Maybe the other carpet mills will continue to sell nylon carpet yarn because it performs better and not try to sell cheaper, lower performing polyester yarn! But enough on that rant (I guess).
Nuff said for now.....
Call today for your in home consultation. 248-889-4253
Details

Written by:

Jeff Dean
Conqueror Nylon Carpet Style On Sale!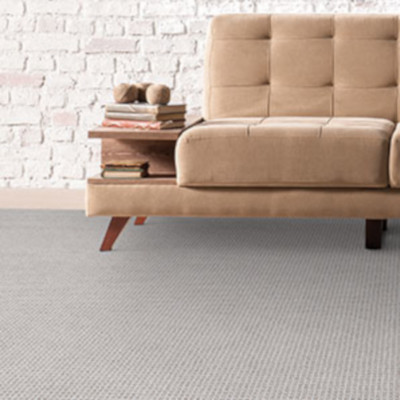 Dover Floor Covering is introducing another new carpet style. This new carpet is made with nylon 6,6 yarn and is constructed in a looped style for maximum resiliency and wearability. This carpet style "Conqueror" comes in 16 colors and is designed for the high wear areas such as family rooms, hallways, rec rooms, stairs and other high wear areas. It comes with a limited lifetime warranty against stains and soil plus a 20 year warranty against abrasive wear and texture retention. Call the store today to see this high wearing, contemporary style in your home.
{imageshow sl=21 sc=18 /}
Call today for your in home consultation. 248-505-4648