New Nylon Carpet Style Advocate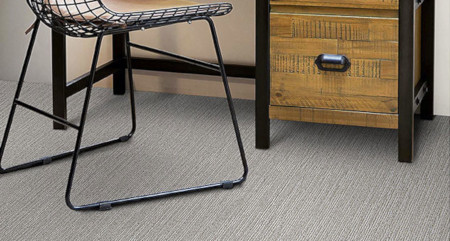 Carpet style "Advocate" is a looped carpet that is constructed with Dixie Home's tough Envision 6,6 nylon carpet yarn. Advocate has soft yarn and exceptional durability which will stand up to todays active households. Some ideas of where to put this durable carpet style is: family rooms, hallways, dens, offices, stairs and any other high wear area.
New Carpet Features & Warranties
Manufacturing Defects: 2 Year Limited Warranty
Stain Resistance:
Lifetime Limited
Soil Resistance:
Lifetime Limited
Texture Retention:
20 Year Limited
Abrasive Wear:
20 Year Limited
Carpet Installation
Dover Floor Covering provides high quality carpet installation for any new carpet purchased. This particular style of carpet is difficult to install because it is made with a looped contruction and low profile. Looped carpet woven in a lower profile can show seams more than cut pile carpets woven in a loose, higher pile. Advocate requires a top end carpet installation crew that will install the carpet according to mill standards to minimize showing of seams (and to minimize peaking). Also, this carpet requires seam sealing and power stretching to ensure peak performance. We here at Dover Floor Covering only install new carpet according to mill standards and will not cut corners. That is our promise to our customers. We will install it right!
16 Designer Colors to Choose From!
Call today for your in home consultation. 248-505-4648