Details
Carpet Installation and Hardwood Flooring! Shop in Your Own Home!
Updated November 12th, 2018
Is your carpet looking old, worn and matted down? How about your kitchen flooring? We here at Dover Floor Covering feature all of the newest styles in floor covering including new carpet, hardwood flooring, vinyl flooring, ceramic tile, waterproof flooring, LVT and laminate flooring. Shop for flooring in the comfort of your own home! Dover Floor Covering's mobile showroom on wheels saves time, money and gas. From the comfort of your home you can browse through a myriad of flooring samples making it easy to match your decor in your home's natural lighting.

From soft carpet to new hardwood flooring, that offer beauty and durability, to laminate flooring, ceramic tile and vinyl flooring, Dover Floor Covering has you covered.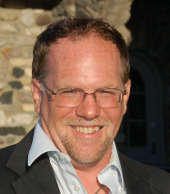 New soft carpet styles by Beaulieu of America and Mohawk are featured for your living room, dining room, bedrooms and hallways. We also carry Mohawk's newest carpet yarn style Triexta! (Smartstrand). Congoleum vinyl products are our preferred cushioned products for kitchens, bathrooms and entry ways. Mohawk ceramic tile is a beautiful addition to any master bath, kitchen, entry or mud room. Laminate floors can be installed or purchased separately for the do-it your selfer.
We Will Not be Undersold on New Carpet or Hardwood Flooring!
Because of our low overhead, we can meet or beat most every price on new flooring! We understand that in the current economy, lower flooring prices are more important than ever. But not only low prices but great value. We only use highly qualified flooring installation crews that are hand picked. You no longer have to "hope" you get a good installer from one of the big box stores. You can know that you will get our best flooring installation crew for your home improvement project. Call today for your in home consultation. 248-889-4253.
Carpet Installation
Dover Floor Covering provides some of the best styles, colors and prices on new carpet. With our low overhead, Dover Floor Covering is dedicated to passing along those savings to our customers! Our company vans are jam packed with enough new carpet samples to fill a small carpet store. We have a large selection of carpet styles that include designer multi-toned cut pile carpets, fashionable berbers, textured weaves, level looped carpet, patterned carpet and more! We also carry every different carpet yarn available. We have nylon carpets, solution dyed nylon carpets, polyester, Smartstrand, olefin and more.
We take great pride in our carpet installation services. Dover Floor Covering only uses high quality carpet installation crews. Our promise to you is to be on the job site on your scheduled installation day. We will be on time and will perform the carpet installation in a professional manner.
Hardwood Floor Installation
Hardwood flooring will add beauty, performance and value to your home. Dover Floor Covering carries a variety of hardwood flooring including: engineered hardwood flooring and solid hardwood flooring. Some of the hardwood species we carry are: oak hardwood flooring, maple, hickory, American cherry, ash, birch, walnut, Brazilian Cherry and lots more. The hand rubbed oil finished hardwood floors are a must see.
Dover Floor Covering also provides high quality hardwood floor installation. We can install solid hardwood flooring, engineered hardwood flooring or click together floating hardwood flooring. Nail down, staple down, glue down or click, hardwood floor installation is what we specialize in. Call today for an in home consultation.
Vinyl Flooring, Ceramic Tile and Luxury Vinyl Tile
Dover Floor Covering also carries sheet vinyl flooring, ceramic tile, LVT and most every type of flooring available for residential installation. We also carry the new waterproof flooring. This type of flooring is under the LVT banner and is great for wet areas in the home. Areas such as basements, laundry rooms, mud rooms, kitchens and any other room in the home where water may be an issue. Vinyl installation and tile floor installation can also be provided.
We Are a Locally Based Flooring Company!
We serve the fine communities of White Lake, Highland, Milford, Bloomfield Hills, Brighton, Clarkston, Northville, Commerce, Davisburg, Holly, Walled Lake, Wixom, Novi, West Bloomfield, Waterford, Hartland, South Lyon, Oakland County and many, many more.
Flooring Blog
April 13th, 2019
Random thoughts on carpet padding.....
Carpet padding. Carpet cushion. You know, the stuff that goes under your living room carpet. It's not just to make your carpet feel softer and cushier. Padding has a distinct function....
Carpet cushion does make your carpet feel softer and nicer. It is one of it's functions. Another function of carpet cushion is to support the wear and resilience factors of your carpet. I've heard from people for years that the pad is more important than the carpet. That as long as you get a good pad then everything will be great. In my experience, you will get a better overall job if you buy comparable pad to comparable carpet.
What I mean by this is this: if you were to buy a cheap carpet and a great pad then you will still have carpet that will wear out in 5 years but the pad will still be good. You've overbought on your pad. The job will still only be a 5 year job. On the other hand, if you buy a great 25 year carpet and a cheap pad then the pad will not support the wear characteristics of the carpet. The carpet will wear out prematurely because the pad isn't good enough.

How does pad protect carpet? The pad acts like a shock absorber. It takes the wear off the tips of the carpet yarns. It helps cut down on abrasion from the bottom of your feet/ shoes. It helps the carpet move with each step you take so as to reduce the abrasive rubbing that you would get with no pad or cheap pad.
So a good pad is important but not more important than the quality of carpet you purchase. If you have budgeted $10.00 per sq. yard to spend on carpet and pad, then buying a $5.00 per sq. yard carpet and a $5.00 per sq. yard pad will give you a lousy carpet and a great pad. Not the correct way to spend your $10.00 per sq. yard. You would be better off spending $7.00 per sq. yard on the carpet and $3.00 per sq. yard on the pad. This combination would provide you with the best and longest lasting solution. Your pad's not a great pad but good enough in this case.

A good pad is important and you should buy a good pad with every new carpet you purchase but a good pad is not a substitute for a good quality carpet! A good pad will allow the carpet to perform in the way it was designed to perform. Lousy carpet will still be lousy even over a great carpet pad. A great carpet will be great with a good pad underneath.

Nuff said? I think so.....