Details
Carpet Installation and Hardwood Flooring! Shop in Your Own Home!
Updated November 12th, 2018
Is your carpet looking old, worn and matted down? How about your kitchen flooring? We here at Dover Floor Covering feature all of the newest styles in floor covering including new carpet, hardwood flooring, vinyl flooring, ceramic tile, waterproof flooring, LVT and laminate flooring. Shop for flooring in the comfort of your own home! Dover Floor Covering's mobile showroom on wheels saves time, money and gas. From the comfort of your home you can browse through a myriad of flooring samples making it easy to match your decor in your home's natural lighting.

From soft carpet to new hardwood flooring, that offer beauty and durability, to laminate flooring, ceramic tile and vinyl flooring, Dover Floor Covering has you covered.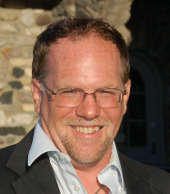 New soft carpet styles by Beaulieu of America and Mohawk are featured for your living room, dining room, bedrooms and hallways. We also carry Mohawk's newest carpet yarn style Triexta! (Smartstrand). Congoleum vinyl products are our preferred cushioned products for kitchens, bathrooms and entry ways. Mohawk ceramic tile is a beautiful addition to any master bath, kitchen, entry or mud room. Laminate floors can be installed or purchased separately for the do-it your selfer.
We Will Not be Undersold on New Carpet or Hardwood Flooring!
Because of our low overhead, we can meet or beat most every price on new flooring! We understand that in the current economy, lower flooring prices are more important than ever. But not only low prices but great value. We only use highly qualified flooring installation crews that are hand picked. You no longer have to "hope" you get a good installer from one of the big box stores. You can know that you will get our best flooring installation crew for your home improvement project. Call today for your in home consultation. 248-889-4253.
Carpet Installation
Dover Floor Covering provides some of the best styles, colors and prices on new carpet. With our low overhead, Dover Floor Covering is dedicated to passing along those savings to our customers! Our company vans are jam packed with enough new carpet samples to fill a small carpet store. We have a large selection of carpet styles that include designer multi-toned cut pile carpets, fashionable berbers, textured weaves, level looped carpet, patterned carpet and more! We also carry every different carpet yarn available. We have nylon carpets, solution dyed nylon carpets, polyester, Smartstrand, olefin and more.
We take great pride in our carpet installation services. Dover Floor Covering only uses high quality carpet installation crews. Our promise to you is to be on the job site on your scheduled installation day. We will be on time and will perform the carpet installation in a professional manner.
Hardwood Floor Installation
Hardwood flooring will add beauty, performance and value to your home. Dover Floor Covering carries a variety of hardwood flooring including: engineered hardwood flooring and solid hardwood flooring. Some of the hardwood species we carry are: oak hardwood flooring, maple, hickory, American cherry, ash, birch, walnut, Brazilian Cherry and lots more. The hand rubbed oil finished hardwood floors are a must see.
Dover Floor Covering also provides high quality hardwood floor installation. We can install solid hardwood flooring, engineered hardwood flooring or click together floating hardwood flooring. Nail down, staple down, glue down or click, hardwood floor installation is what we specialize in. Call today for an in home consultation.
Vinyl Flooring, Ceramic Tile and Luxury Vinyl Tile
Dover Floor Covering also carries sheet vinyl flooring, ceramic tile, LVT and most every type of flooring available for residential installation. We also carry the new waterproof flooring. This type of flooring is under the LVT banner and is great for wet areas in the home. Areas such as basements, laundry rooms, mud rooms, kitchens and any other room in the home where water may be an issue. Vinyl installation and tile floor installation can also be provided.
We Are a Locally Based Flooring Company!
We serve the fine communities of White Lake, Highland, Milford, Bloomfield Hills, Brighton, Clarkston, Northville, Commerce, Davisburg, Holly, Walled Lake, Wixom, Novi, West Bloomfield, Waterford, Hartland, South Lyon, Oakland County and many, many more.
Flooring Blog
March 12th, 2019
Some Facts About Hardwood.....
Hardwood flooring is beautiful, durable and long lasting. Most hardwood flooring is designed to last a lifetime in your home if you take care of it correctly. So, how do you take care of a hardwood floor?

First of all, hardwood flooring is a natural wood product with a wear layer on the surface. Some people think with the newer, harder finishes (aluminum oxide infused, UV cured urathanes) that are applied to the wood that they can just walk all over them without a care in the world. I don't know of any flooring (maybe concrete.....lol) that this is true of. Okay, ceramic tile is extremely tough to ruin also but we're talking about wood here.

A pre-finished hardwood floor still needs careful attention to allow it to remain beautiful for years to
Walk Off Mat

come. A walk off mat should be located at every doorway leading to the outside, whether that's a garage door, entry door or a door wall leading to the deck. Wherever dirt, sand or other abrasive materials are located that could potentially lodge into the bottom of footwear (and hence scratch the surface of any hardwood flooring), this would be the place to set a mat. Anybody coming in from the outside should be encouraged to wipe their feet on the mat before entering onto the wood flooring or better yet, to take off their shoes. Anybody who has a hardwood floor and has scratches from shoes will know what I'm talking about. Better to be safe than sorry.

Another fact about hardwood concerns the weather and changing seasons (and thereby changing
Gaps Between Boards
humidity levels). Wood flooring is still a living (kinda....lol) breathing product. It will expand and contract with differing humidity levels. I've written a blog on this in the past so I won't go into detail here but suffice it to say, wood will contract in the winter with dryer air in the home and will show tiny gaps between individual boards. This is not a defect of the flooring but is a natural reaction to lower humidity levels. The wood will expand and close the gaps when the humidity rises. Either add a humidifier to the home or wait till spring!
Swiffers Are Best For Cleaning
Another fact: wood and water don't mix! People like to keep their floors clean and spotless (at least some of us do. lol) but resist the urge to wash your floors as if they were a vinyl floor. Since hardwood flooring is being installed so ofter in kitchens these days (where we cook and drop stuff on the floor. Yikes) people will just grab their mops and have at it. Don't do it. Wood floors are not meant to have that amount of water applied to them. Just spot clean with a damp (not wet) cloth and wipe dry. If you would like to clean the whole floor then a swiffer that cleans with hydrostatic electricity works best for dirt, dust and other dry type particles. Some hardwood flooring manufacturers make a spray cleaner designed specifically for wood and laminate floors which can and should be used (ideally no water). We here at Dover Floor Covering carry Mohawk hardwood flooring and they make their own hardwood flooring cleaner. If you must use water then you would need to squeeze out the excess water from the mop and it should have no more water in it then the clothes in your washing machine after the spin cycle would have.

Another fact: Harder wood flooring will wear similar to softer hardwood flooring. Even though the
urethane finishes applied to most hardwood flooring products these days is the same or similar, differing wood species themselves are vastly different in hardness. So you may buy a Cumaru hardwood floor (which is extremely hard and dense, almost 3 times as hard as red oak) with an aluminum oxide infused, UV cured finish and it will resist surface scratching the same as the afore mentioned red oak floor. So the two hardwood floors will perform about the same when it comes to surface scratching and wear through. What you gain from a harder, denser floor like Cumaru or Brazilian Cherry is dent resistance and deep scratch resistance. The harder wood will be tougher to gouge then it's softer counter parts. Always use floor protectors under any piece of furniture to protect your hardwood flooring from surface scratches.