Carpet Installation and Hardwood Flooring! Shop in Your Own Home!
Updated September 3rd, 2017
Is your carpet looking old, worn and matted down? How about your kitchen flooring? We here at Dover Floor Covering feature all of the newest styles in floor covering including new carpet, hardwood flooring, vinyl flooring, ceramic tile, waterproof flooring, LVT and laminate flooring. Shop for flooring in the comfort of your own home! Dover Floor Covering's mobile showroom on wheels saves time, money and gas. From the comfort of your home you can browse through a myriad of flooring samples making it easy to match your decor in your home's natural lighting.

From soft carpet to new hardwood flooring, that offer beauty and durability, to laminate flooring, ceramic tile and vinyl flooring, Dover Floor Covering has you covered.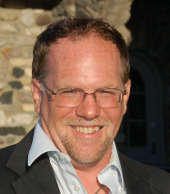 New soft carpet styles by Beaulieu of America and Mohawk are featured for your living room, dining room, bedrooms and hallways. We also carry Mohawk's newest carpet yarn style Triexta! (Smartstrand). Congoleum vinyl products are our preferred cushioned products for kitchens, bathrooms and entry ways. Mohawk ceramic tile is a beautiful addition to any master bath, kitchen, entry or mud room. Laminate floors can be installed or purchased separately for the do-it your selfer.
We Will Not be Undersold on New Carpet or Hardwood Flooring!
Because of our low overhead, we can meet or beat most every price on new flooring! We understand that in the current economy, lower flooring prices are more important than ever. But not only low prices but great value. We only use highly qualified flooring installation crews that are hand picked. You no longer have to "hope" you get a good installer from one of the big box stores. You can know that you will get our best flooring installation crew for your home improvement project. Call today for your in home consultation. 248-889-4253.
Carpet Installation
Dover Floor Covering provides some of the best styles, colors and prices on new carpet. With our low overhead, Dover Floor Covering is dedicated to passing along those savings to our customers! Our company vans are jam packed with enough new carpet samples to fill a small carpet store. We have a large selection of carpet styles that include designer multi-toned cut pile carpets, fashionable berbers, textured weaves, level looped carpet, patterned carpet and more! We also carry every different carpet yarn available. We have nylon carpets, solution dyed nylon carpets, polyester, Smartstrand, olefin and more.
We take great pride in our carpet installation services. Dover Floor Covering only uses high quality carpet installation crews. Our promise to you is to be on the job site on your scheduled installation day. We will be on time and will perform the carpet installation in a professional manner.
Hardwood Floor Installation
Hardwood flooring will add beauty, performance and value to your home. Dover Floor Covering carries a variety of hardwood flooring including: engineered hardwood flooring and solid hardwood flooring. Some of the hardwood species we carry are: oak hardwood flooring, maple, hickory, American cherry, ash, birch, walnut, Brazilian Cherry and lots more. The hand rubbed oil finished hardwood floors are a must see.
Dover Floor Covering also provides high quality hardwood floor installation. We can install solid hardwood flooring, engineered hardwood flooring or click together floating hardwood flooring. Nail down, staple down, glue down or click, hardwood floor installation is what we specialize in. Call today for an in home consultation.
Vinyl Flooring, Ceramic Tile and Luxury Vinyl Tile
Dover Floor Covering also carries sheet vinyl flooring, ceramic tile, LVT and most every type of flooring available for residential installation. We also carry the new waterproof flooring. This type of flooring is under the LVT banner and is great for wet areas in the home. Areas such as basements, laundry rooms, mud rooms, kitchens and any other room in the home where water may be an issue. Vinyl installation and tile floor installation can also be provided.
We Are a Locally Based Flooring Company!
We serve the fine communities of White Lake, Highland, Milford, Bloomfield Hills, Brighton, Clarkston, Northville, Commerce, Davisburg, Holly, Walled Lake, Wixom, Novi, West Bloomfield, Waterford, Hartland, South Lyon, Oakland County and many, many more.
Flooring Blog
Updated June 16th, 2018
Best carpet yarn??
Today we explore the heat set in carpet yarn!

With the proliferation of polyester carpet yarns we want to set the record straight today about which carpet yarn is best (in our humble opinion).

While every carpet yarn has pros and cons, there is still a yarn system that we feel outperforms all others. The mainstream carpet yarns are nylon, wool, polyester, triexta (a form of polyester, more on this later) and olefin.

Nylon is still the best wearing yarn out there. It is almost impossible to wear out with normal residential wear and it has great resilience. Most carpets never wear out but they will "ugly" out. The carpet mills consider wear out as carpet fiber worn away. This can only happen with abrasive wear and is the main reason why you should clean your carpets every 12 to 18 months. To get rid of all of the dirt particles which can act like sandpaper to your carpet.

Even though nylon yarn is the hardest to wear out, it's nylon's resiliency that is it's greatest feature. Most carpet yarns are heat set. What is this? When you separate the carpet yarns in your carpet you will see that each individual yarn has been twisted. Kind of like a rope. The carpet mills have determined that the yarns are so much stronger when they are twisted together. This is great as long as they stay twisted together and this is wear nylon yarn shines and heat set comes into play.
To keep the yarns tightly twisted together, the mills have heat set the yarns. As you know, if you cut a rope that is intertwined, it will fray at the ends. The more it frays the more it starts to unwind and pretty soon your rope isn't worth anything. The same with carpet yarns. In a cut pile carpet, each yarn end (like in the rope example) is cut. So the yarn wants to unwind and fray with normal foot traffic. As they unwind and fray, the carpet starts to ugly out. It will look worn and just plain ugly. No way to fix this. You will have to replace the carpet.

Now, with heat set, the mills have "set" the twist in the yarn with heat. The higher the heat, the longer the yarn wants to stay twisted. So the higher the heat, the longer the yarn stays twisted, the longer a carpet holds up to foot traffic, the longer the carpet will look good and longer the carpet will last for you.
As you may have guessed by now, nylon yarn can withstand the highest heat levels and so will keep it's twist level longer than other yarns. If you were to set the heat level the same for a polyester carpet, the yarn would melt. So even though polyester carpet yarns are heat set, they are heat set at a lower heat level than the nylon yarns and hence will not stand up to higher foot traffic when it comes to maintaining it's look. And because nylon carpet yarn stands up better to higher wear (keeps it's look longer, doesn't ugly out as fast) it will last longer than other types of carpet. The longer a carpet wears, the longer it will last for you and the less often you will have to replace it, thus saving you money in the long haul.

So when it comes to longevity and what type of carpet will stand up best to wear and look good the longest, nylon yarn is still king of the heap.

Carpet yarn wear and resiliency rankings:
Nylon
Wool
Triexta
Polyester
Olefin
So if wear and resiliency are the most important factors for you when buying a new carpet then nylon should be your choice!

Next week we discuss stain resistance as another important factor in determining the best carpet yarn.