Details
Carpet Installation and Hardwood Flooring! Shop in Your Own Home!
Updated November 12th, 2018
Is your carpet looking old, worn and matted down? How about your kitchen flooring? We here at Dover Floor Covering feature all of the newest styles in floor covering including new carpet, hardwood flooring, vinyl flooring, ceramic tile, waterproof flooring, LVT and laminate flooring. Shop for flooring in the comfort of your own home! Dover Floor Covering's mobile showroom on wheels saves time, money and gas. From the comfort of your home you can browse through a myriad of flooring samples making it easy to match your decor in your home's natural lighting.

From soft carpet to new hardwood flooring, that offer beauty and durability, to laminate flooring, ceramic tile and vinyl flooring, Dover Floor Covering has you covered.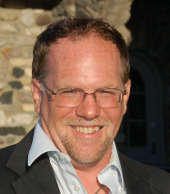 New soft carpet styles by Beaulieu of America and Mohawk are featured for your living room, dining room, bedrooms and hallways. We also carry Mohawk's newest carpet yarn style Triexta! (Smartstrand). Congoleum vinyl products are our preferred cushioned products for kitchens, bathrooms and entry ways. Mohawk ceramic tile is a beautiful addition to any master bath, kitchen, entry or mud room. Laminate floors can be installed or purchased separately for the do-it your selfer.
We Will Not be Undersold on New Carpet or Hardwood Flooring!
Because of our low overhead, we can meet or beat most every price on new flooring! We understand that in the current economy, lower flooring prices are more important than ever. But not only low prices but great value. We only use highly qualified flooring installation crews that are hand picked. You no longer have to "hope" you get a good installer from one of the big box stores. You can know that you will get our best flooring installation crew for your home improvement project. Call today for your in home consultation. 248-889-4253.
Carpet Installation
Dover Floor Covering provides some of the best styles, colors and prices on new carpet. With our low overhead, Dover Floor Covering is dedicated to passing along those savings to our customers! Our company vans are jam packed with enough new carpet samples to fill a small carpet store. We have a large selection of carpet styles that include designer multi-toned cut pile carpets, fashionable berbers, textured weaves, level looped carpet, patterned carpet and more! We also carry every different carpet yarn available. We have nylon carpets, solution dyed nylon carpets, polyester, Smartstrand, olefin and more.
We take great pride in our carpet installation services. Dover Floor Covering only uses high quality carpet installation crews. Our promise to you is to be on the job site on your scheduled installation day. We will be on time and will perform the carpet installation in a professional manner.
Hardwood Floor Installation
Hardwood flooring will add beauty, performance and value to your home. Dover Floor Covering carries a variety of hardwood flooring including: engineered hardwood flooring and solid hardwood flooring. Some of the hardwood species we carry are: oak hardwood flooring, maple, hickory, American cherry, ash, birch, walnut, Brazilian Cherry and lots more. The hand rubbed oil finished hardwood floors are a must see.
Dover Floor Covering also provides high quality hardwood floor installation. We can install solid hardwood flooring, engineered hardwood flooring or click together floating hardwood flooring. Nail down, staple down, glue down or click, hardwood floor installation is what we specialize in. Call today for an in home consultation.
Vinyl Flooring, Ceramic Tile and Luxury Vinyl Tile
Dover Floor Covering also carries sheet vinyl flooring, ceramic tile, LVT and most every type of flooring available for residential installation. We also carry the new waterproof flooring. This type of flooring is under the LVT banner and is great for wet areas in the home. Areas such as basements, laundry rooms, mud rooms, kitchens and any other room in the home where water may be an issue. Vinyl installation and tile floor installation can also be provided.
We Are a Locally Based Flooring Company!
We serve the fine communities of White Lake, Highland, Milford, Bloomfield Hills, Brighton, Clarkston, Northville, Commerce, Davisburg, Holly, Walled Lake, Wixom, Novi, West Bloomfield, Waterford, Hartland, South Lyon, Oakland County and many, many more.
Flooring Blog
February 12th, 2019
Pre-finished Hardwood vs Site Finished Hardwood.....
This week we'll discuss some differences between a site finished hardwood floor and a pre-finished hardwood floor. In general we will be talking about solid 3/4" thick hardwood flooring. This can be of any species because the finish will generally be the same whether it's an oak floor or maple floor or any other species of hardwood.

Pre-finished hardwood flooring in most cases (not all) will have aluminum oxide injected into the finish. Why is that important? Well, aluminum oxide is the second hardest mineral. Only diamonds are harder than aluminum oxide. Putting aluminum oxide into the finish on a hard wood floor will make the finish extremely hard. It's so hard that it is also hard to sand down and refinish the hardwood floor at a later date! Now, ideally, with these new floors with aluminum oxide in the finish, you will not want to sand them down and refinish in the future. If your finish starts to look scratched and worn down (which will be a lot harder to do with these new wood floors) you will want to screen the top layer and apply a new finish. Sanding down through the finish won't be necessary in most cases if you catch it before you have wear through.
Aluminum Oxide is what they use in sand paper!
Aluminum Oxide

Aluminum oxide is added to the urethane in the finishing process and then the wood floors are UV cured. There is no harder finish out there at this time.

Site finished hardwood is the process of sanding down an unfinished hardwood floor, then applying a sealer and a couple coats (or more) of urethane. The urethane is what constitutes the wear layer on a wood floor. This process is the only way to spruce up an existing floor but not near the best way for a new hardwood floor. You don't have aluminum oxide infused into the urethane wear layer and it's not UV cured. You can use some of the best site finishes out there (such as Mega Traffic) but it still will fall far short of the hardness and wearability of a prefinished hardwood floor.

So, when buying a new hardwood floor, the best way to go is to buy and install a pre-finished hardwood floor that has aluminum oxide in the finish.