Blog for Dover Floor Covering
Details

Written by:

Jeff Dean
People have asked "Does new carpet increase my home value?"
So, just like most questions, this question can be answered yes and no. In general, new carpet in a home will not increase the value of a home according to real estate agents I've dealt with (though I'm sure you can find some that will disagree with this premise).
Floors that can and will increase the value of your home are hardwood flooring and ceramic tile. These will increase the value of your home by 90% to 95% of the total price paid for the upgrade in flooring.


Details

Written by:

Jeff Dean
People have asked "Do I need to clean my subfloor before new carpet installation and when?"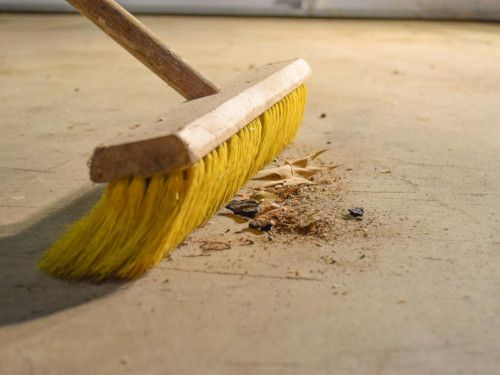 Thoroughly cleaning your subfloor before new carpet installation isn't strictly necessary. Most jobs just require a light sweeping to remove built up dirt and dust that accumulated throughout the years (unless you have an issue with pet urine or odors, then that should be addressed before new carpet in installed). Carpet installers will sweep the subfloor before installing new carpet to get rid of the debris, staples and pad scraps that were generated by the removal of the existing carpet so a basic cleaning is accomplished but a thorough cleaning, not so much.


Details

Written by:

Jeff Dean
People have asked "How soon is too soon to clean new carpet"?
Really, you can clean new carpet anytime you want but normally the first cleaning is about 1 year to 1.5 years out from installation. The average carpet should be cleaned about every year according to most manufacturer's guidelines. Cleaning your carpet will keep your warranties intact (which is important) but will also slowly degrade your carpet so there is a balance when it comes to carpet cleaning.
Details

Written by:

Jeff Dean
LVT Rigid Core Flooring
The New Standard 2 rigid core flooring is the perfect flooring for kitchens, laundry rooms, mud rooms, dining rooms, entry ways, basements and more. This flooring has a waterproof core and will resist damage from any water source making it a perfect solution to areas that may get wet!
Residential Warranty: lifetime

Commercial Warranty: 7 years

Thickness: 12 mil

Finish: ceramic bead

Size: 6" x 48" Finish

Indoor Air Quality: Floorscore certified
This flooring uses a floating floor system of installation. This waterproof flooring is designed to transverse uneven flooring so prep is minimal. It can be installed over ceramic tile and other flooring types whereas other types of new flooring can't. A new subfloor is normally not needed for this floor installation.
Call today for your in home consultation.